News - Latest developments on the Jatropha and Chuta® market
06.2022
+++ EU-APPROVAL as a NOVEL FOOD FOR CHUTA® NUT – A NEW PLANT PROTEIN SOURCE +++
The Chuta® nut enters European supermarkets as a Novel Food.
Its high content of unsaturated fatty acids and proteins has healthy effects.
The European Commission has published the Novel Food approval for the kernels from the edible variety of Jatropha curcas (Chuta® nut) as a new authorised Novel Food within the European Union. The application was submitted by JatroSolutions GmbH.
05.2022
+++ NEW WORKING SPACE IN PARAGUAY +++
Our team in Paraguay is happy to have a new office right next to our Chuta® post-harvest facility there. It is already designed for future growth, and the construction was realised in a resource-saving way using recycled containers. The location also allows for short distances to the field and processing – which is why our colleagues now enjoy working there even more.
04.2022
+++ HAPPY EASTER! +++
Easter is colorful and joyful – different traditions have contributed to this celebration also standing for the now exploding nature in the western hemisphere. At JatroSolutions, we want to help different cultures communicate, learn from each other, and ensure that nature continues to supply us with its bounty.
An important step in this direction is that plant proteins in the form of Chuta® will soon be available on the European market. This Nut was first discovered and consumed by the Totonaca, a people from Mexico. Thus, they now also contribute to our Easter delights.
With this in mind, we wish you a happy Easter!
03.2022
+++ PEACE ON EARTH +++
JatroSolutions grows Chuta® all over the world and we love to know different cultures and acting intercultural. We are dependent on peace and support it unconditionally.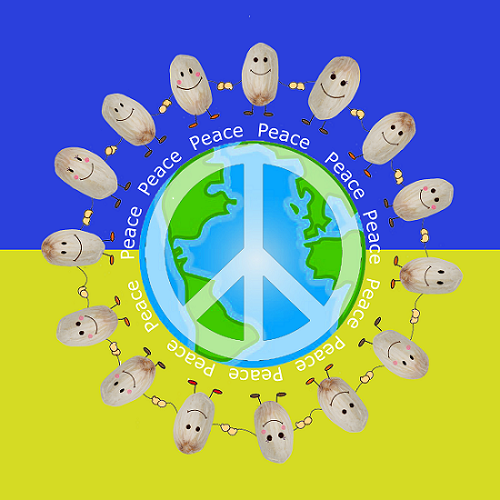 02.2022
+++ PUBLICATION IN FOODNAVIGATOR +++
We are so happy that the reowned specialized publication FoodNavigator reported about our Chuta® nut, which received a scientific opinion by the European Food Safety Authority (EFSA), and that the approval as a Novel Food is near:

Click here for the article in FoodNavigator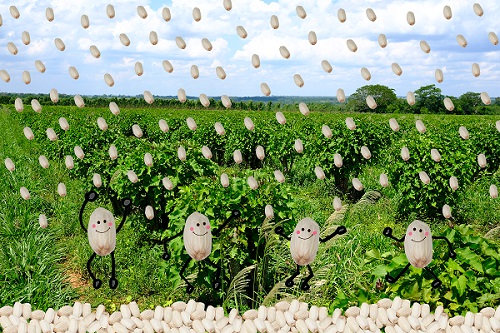 01.2022


+++ POSITIVE EFSA SCIENTIFIC OPINION FOR CHUTA® NUT – A NEW PLANT PROTEIN SOURCE +++
The Chuta® nut will enter European supermarkets as a novel food.
Its high content of unsaturated fatty acids and proteins has healthy effects.
The European Food Safety Authority (EFSA) has published a positive scientific opinion for the Chuta® nut. The application was submitted by JatroSolutions GmbH.
12.2021
Dear Partners, Colleagues and Friends,
at the end of a certainly challenging year, we would like to thank you very much for our relationship and cooperation in 2021! We wish you all the best for the holidays and for a happy 2022. May the coming year bring relief and reason for optimism!
We are already looking forward to continue working closely with you!
All our best – stay healthy!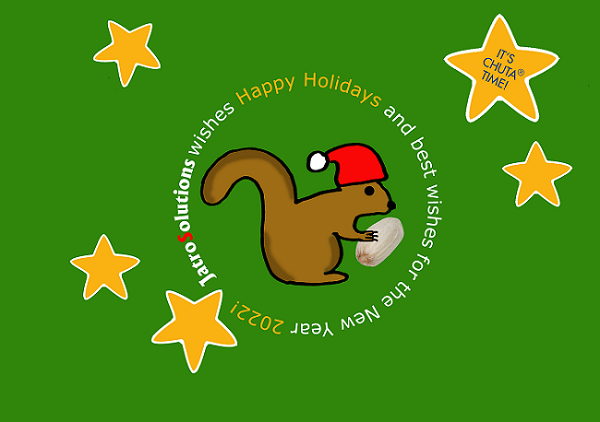 11.2021
+++ ONE OF OUR BREEDING ADVANTAGES +++
Our breeding division at JatroSolutions very successfully worked on their long-term goals. Since beginning to breed Jatropha, we were able to increase the harvest of one Jatropha shrub almost 14-fold. With our latest Chuta® varieties, we accomplished an incredible thre-fold yield increase, demonstarting their amazing yield potential. In order to enable efficient harvesting, our Jatropha shrubs are not higher than 1,50 meters – which is an accomplishment of our breeding division. So we can avoid the use of harvest machines which would destroy the soil and block the flow of water. We can avoid that harvest workers need to climb on ladders – which makes harvesting quicker and more efficient than ever before. A very good contribution to what the world needs right now! But rest assured that we still continue improving the breeding results of Jatropha and Chuta®.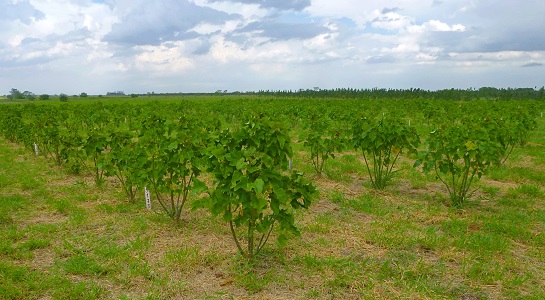 10.2021
+++ THANKS TO MOTHER EARTH +++
October is the month we celebrate thanksgiving. We harvest the grains and fruit which grew from what we seeded and cared for during the earlier part of the year – in order to now fill our storages for the coming winter. It is really amazing that we live on a planet which nourishes and provides for us in such manifold ways.

We at JatroSolutions are proud that the plant Jatropha curcas L. has such a great impact in a number of different usages which profoundly serve us as well. And that our breeding department managed to turn Jatropha curcas L. into a high-yield plant.
09.2021
+++ ANOTHER NEW COLLEAGUE IN OUR JATROSOLUTIONS TEAM +++
We warmly welcome Felix Sattler as the newest addition to our team. Felix is responsible for all our breeding activities and is working eagerly on improving our crops further. Together, we are working constantly on providing the best Chuta® and Jatropha cultivars for our customers and partners.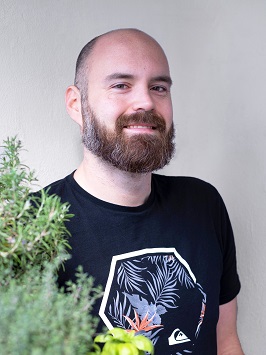 08.2021
+++ NEW COLLEAGUE IN OUR JATROSOLUTIONS TEAM +++
We warmly welcome Markus Krapf as the newest addition to our team. Markus will take care of financial planning and controlling tasks and is happy to receive calls and contact requests from our customers and business partners. We are looking forward to further enhance our activities with his competent support.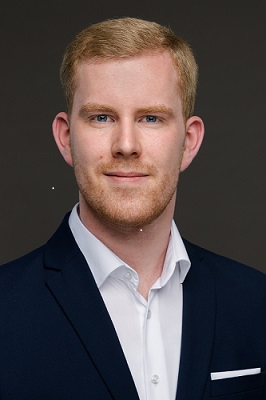 07.2021
+++ BRAND NEW POST-HARVEST CENTER FOR CHUTA® IN PARAGUAY +++
We are happy to share the construction of our brand new post-harvest center in Paraguay is almost finished. This facility supports an efficient and high quality process for fruit drying, fruit de-husking and storage of our Chuta® harvest. The new center considerably extends and expands our processing capacities for Chuta®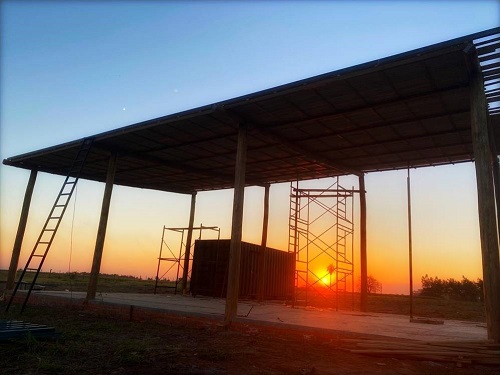 06.2021
+++ HIGEHER YIELD OF CHUTA® THAN EXPECTED +++
This Chuta® plantation was established in cooperation with our subsidiary partner in Paraguay using our very own hybrid cultivars and started just a little over a year ago. We are happy to share that this plantation has already reached a much higher yield than expected just after 15 months. The plants and fruits are in a very healthy condition. Alongside with the ideal local climate conditions, this circumstance is certainly given also thanks to the passion of our breeders and farmers.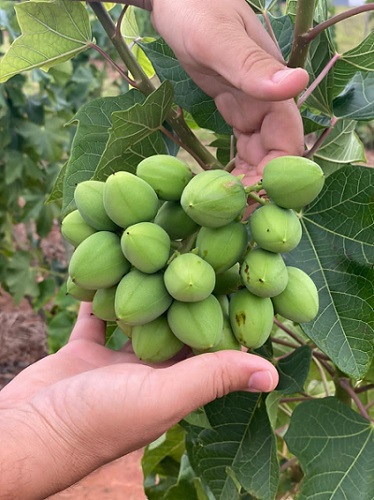 05.2021
+++ UPDATED INFORMATION ABOUT CHUTA® +++
Chuta® is the edible variant of Jatropha. The newcomer nut originates from Mexico and is rich in protein and unsaturated fatty acids, perfectly fitting into a healthy nutrition. In order to inform consumers, farmers and food producers about the many advantages of this highly nutritious potential novel food, JatroSolutions has updated and amended its flyer about Chuta®. The new, revised version can be downloaded by clicking on the cover image below.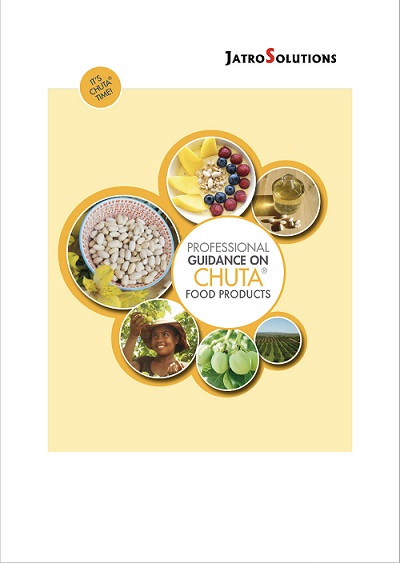 04.2021
+++ PARAGUAY: EXPANSION OF CHUTA® CULTIAVATION AREA BY ADDITIONAL 10 HECTARES +++
Our Chuta®cultivation activities in Paraguay thrive. One of our local partners decided to expand Chuta® cultivation by another 10 hectares. Chuta® is the protein-rich edible variant of Jatropha, which can serve as an innovative plant-based protein source to cover the increasing worldwide demand for nutritious vegan food. The Chuta® nut orginates from Mexico, where an indiginous group has been using the versatile nut for centuries.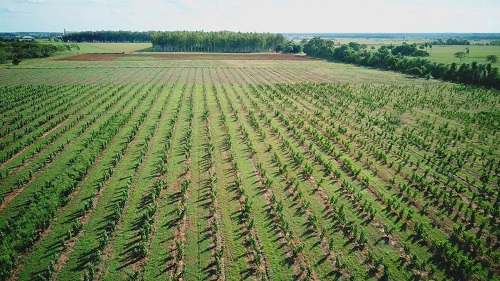 03./04.2021
+++ HAPPY EASTER! +++
JatroSolutions even works on a green world at easter. Our sustainable oil made from Jatropha kernels is the main source of candles which are produced by our valued partners Regine and Dr. Axel Ingendoh. These tea lights can be ordererd from: www.gruene-lichter.de. And to be even greener, you can also order the tea lights without an aluminum cup!
Happy easter to you!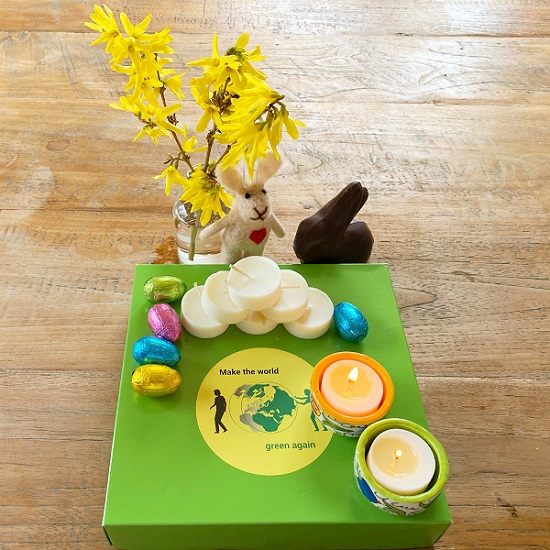 02.2021
+++ JATROSOLUTIONS USES ENVIRONMENTALLY FRIENDLY PAPER POTS FOR CHUTA® PLANTLETS +++
When plants are distributed in duroplastic pots, this not only causes environmental problems by the disposal of these pots. They are also unfavourable in terms of working procedures, because every plantlet has to be removed before planting. In this process, the sensitive roots can be damaged, what can lead to limited cultivation results.
Therefore, JatroSolutions in Paraguay uses paper pots instead of plastic pots. The Chuta® plantlets are directly planted into the soil in these paper pots, which subsequently decompose in the ground. Studies show that the carbon footprint of paper pots is at least 20% lower than that of plastic pots. Also, studies proved that planting can be done 40% faster this way. So the use of paper pots for our Chuta® plantlets establishes a true win-win situation covering both economic and environmental considerations.
01.2021
+++ LUCKY BUG IN JATROPHA FIELD - A GOOD LUCK CHARM FOR 2021 +++
| | | |
| --- | --- | --- |
| | | Look what we recently found in one of our Jatropha fields in Paraguay! This lucky bug is a perfect symbol for our common start into the NEW YEAR - we wish all of you a wonderful and lucky 2021! |
12.2020
Dear Partners, Colleagues and Friends,
at the end of a certainly challenging year, we would like to thank you very much for our relationship and cooperation in 2020! We wish you all the best for the holidays and for a happy 2021. May the coming year bring relief and reason for optimism!
We are already looking forward to continue working closely with you!
All our best – stay healthy!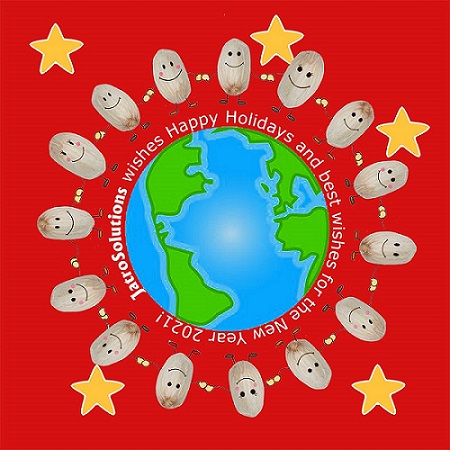 12.2020
+++ RELEASE OF "PEST & DISEASE CATALOGUE PARAGUAY" +++
We proudly announce the release of the second edition of the Pest & Disease Catalogue for Paraguay. It provides descriptions of dangerous pests, diseases, weeds and abiotic stress factors that can occur in Jatropha or Chuta® plantations in Paraguay and presents effective preventive and control measures. This catalogue is included for free in the services that we provide to our customers in order to secure their success. Similar catalogues are available for customers in India and Cameroon.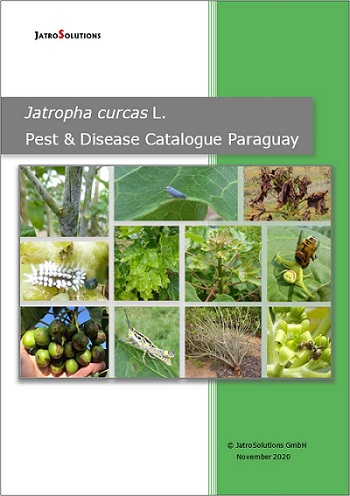 11.2020
+++ JATROSOLUTIONS' WORLDWIDE LOCATIONS WITH COVID19 +++
While the worldwide COVID19 pandemic is dwelling, JatroSolutions is overall coping very well with the situation. In our headquarter in Stuttgart, Germany, we have taken all necessary measures to ensure distancing and adhere to strict hygienic rules among all employees, working in shifts either from home or in our offices. For our plantation staff in Cameroon, India and Paraguay the obstacles were much higher, but our staff and partners there also manage to hold up well and withstand all difficulties – even if some of them have had to deal with infections among their friends and families. We are very proud especially of our staff abroad and would like to honor their great work and discipline. We wish all our employees, partners and customers to stay healthy as well as the courage to keep going forward. Our services to our customers are not limited in any way, so as always, we are looking forward to hearing from you!
| | | |
| --- | --- | --- |
| | | |
| Thank you Team Cameroon | Thank you Team India | Thank you Team Paraguay |
10.2020


+++ MODIFIED DEHUSKER FOR USE IN GAROUA/CAMEROON +++
Jatropha is harvested as a whole fruit and must then be separated in husks and seeds. This is the task of a specialized machine, the "dehusker". For our test farm in Garoua, Cameroon, we ordered a dehusker from India. But as the Jatropha seeds in Cameroon are larger than the Indian ones, the device had to be modified by our local African staff. By applying changes to the perforated plate and additional modifications, they could increase the dehusking efficiency from 70 to 97 per cent. Further tests are scheduled for the next harvesting season in Garoua.

Photo: our breeding manager from JatroSolutions Cameroon, Dr. Euloge Dongmeza, and two technicans with the modified perforated screens.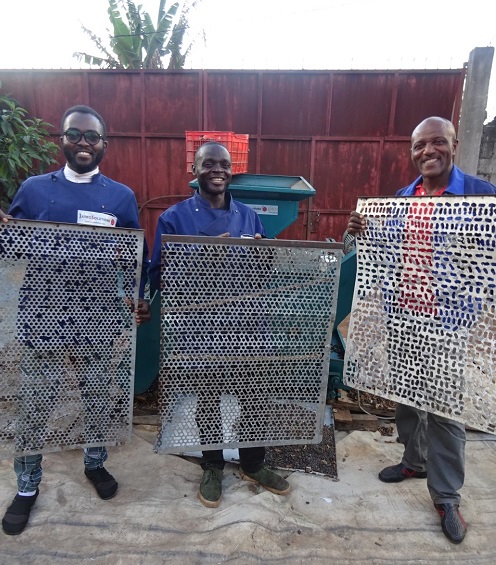 09.2020
+++ TWO NEW TEAM MEMBERS SUPPORT US IN ADVANCING CHUTA® +++
JatroSolutions is delighted to welcome two new members in our team:
| | | |
| --- | --- | --- |
| | | Christine Boldischar is an agronomist (Master of Science at the University of Hohenheim) and has spent a semester in Madagascar and France as part of her academic studies. Now Christine works in our breeding department, among other tasks supporting the planning of field trials and taking care of data management and statistical analyses. |
| | | Jannis Machleb is also a Master of Science in agronomy at the University of Hohenheim, and in addition to working for us he currently also advances his doctorate. For JatroSolutions, Jannis is supporting the development of the edible variant of Jatropha, Chuta®, establishing a quality management system for this highly nutritious novel food. |
We wish both of our new team members a successful start and look forward very much to working together with them.


08.2020
+++ WHAT WE DO ON THE GALAPAGOS ISLANDS +++
The Galapagos Islands are part of the UNESCO World Heritage and are subject to strict nature conservation laws. Approximatley 25.000 people live on the islands which belong to Ecuador. Touristic visits are strictly limited.

In order to support one of these last natural sancturies, PV hybrid systems have been installed on the Islands Floreana and Isabela as a combination of solar energy with Jatropha oil generators. The Jatropha oil is actually produced by a cooperative on the mainland, and the seeds are collected from 6.000 km of wild type hedges of Jatropha curcas.

JatroSolutions has started a project with two research institutions from Ecuador for the cultivation of high yielding elite cultivars of Jatropha curcas (Greenfuels, JatroSolutions) at different environmental sites on the mainland. The Jatropha oil will enable the Galapagos islands to produce on long-term electrical energy in a self-contained and environmentally friendly way.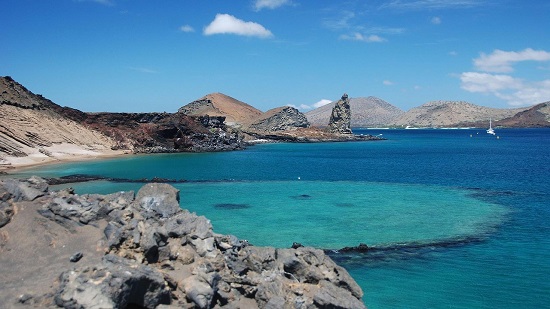 07.2020
+++ 10TH ANIVERSARY OF JATROSELECT PARAGUAY +++
Our breeding station in Paraguay JatroSelect Paraguay recently celebrated its 10 year anniversary. In 2010, they started with a small, but incredible team which held out even in demanding times. Today they have reason to celebrate the achieved progress, especially the cultivation of the edible version of Jatropha which we call Chuta®.
We are very proud to have JatroSelect Paraguay as part of our family, would like to congratulate them and wish them a prospering future for the decades to come.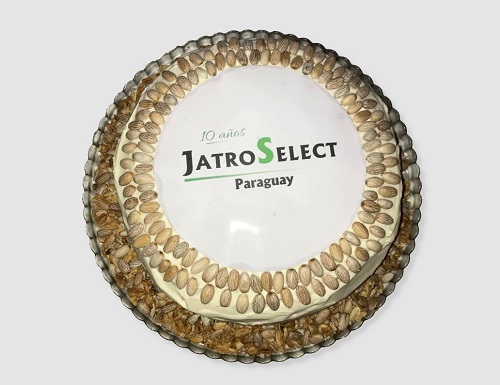 06.2020
+++ 17 JUNE: DESERTIFICATION AND DROUGHT DAY +++
The United Nations Desertification and Drought Day is observed every year to promote public awareness of international efforts to combat desertification. Population growth will increase the worldwide demand for land for food, feed and fiber production. However, the health and productivity of arable land is declining and worsened by climate change. Today, more than two billion hectares of previously productive land is degraded. Jatropha curcas L. has particularly promising attributes as a plant for afforestation of degraded land, carbon sequestration and utilisation of wastewater. When cultivated on degraded land Jatropha normally does not compete with food or feed production and contributes to mitigating the negative effects of climate change. Varieties selected for tolerance to high temperatures and minimum irrigation can even be cultivated in peripheral regions of deserts and thereby help greening these regions.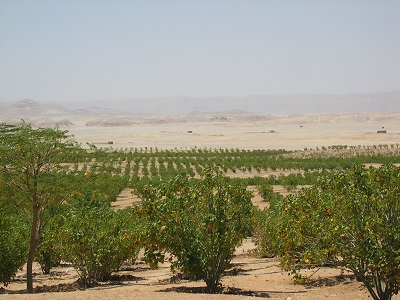 05.2020
+++ INNOVATIVE THROUGH RESEARCH+++

JatroSolutions was recently awarded the seal "innovative through research".
We are very proud of our researchers and also of each member of our company. All of them contribute every day to our success and innovation.
04.2020
+++ EXCELLENT PERFORMANCE OF CHUTA® NUT VARIETIES IN PARAGUAY AFTER ONE YEAR +++
The first officially registered Chuta® nut varieties on the South-American continent, JSPE001 and JSP002, are showing excellent performance in a commercial cultivation project that started in Paraguay in 2019. This project combines cultivation of Chuta® nut alone and in combination with eucalyptus trees in an agroforestry cultivation system. In the past, agroforestry systems have shown beneficial effects, such as increases in biodiversity and productivity. Production of protein-rich Chuta® nuts starts in the first year of growth already, while eucalyptus produces valuable wood that can be harvested after 12 years. In the project in Paraguay, Chuta® nut trees alone and in combination with eucalyptus and have shown very good development after one year, indicating the suitability of growing Chuta® nut trees in an agroforestry context. These promising outcomes demonstrate the adaptiveness of Chuta® nut varieties JSPE001 and JSP002 and encourage further cultivation of this crop.

| | |
| --- | --- |
| | |
03.2020

+++ COVID 19 +++
Due to the Covid 19 virus threat we have changed to working from our homes instead of our headquarter in Stuttgart/Germany. But you can still connect us around the clock via This email address is being protected from spambots. You need JavaScript enabled to view it. or on the phone: +49 711 459 997-60.

We wish all our partners and friends and their loved ones good health and all the best!


02.2020
+++ JATROSOLUTIONS @ BIOFACH 2020 +++
Our collegue Gregor Heinrich will participate in a session about the energy production potential of organic agriculture hosted by Dr. Adrian Müller, senior researcher at FiBL (Research Institue of Organic Agriculure).
If you are interested in the latest insights in Jatropha breeding, how Jatropha contibutes to a more sustainable future and how the bioenergy potential of the organic sector may be exploited - feel free to join the session. The session will be open for all trade show visitors.

BIOFACH Congress
Topic: How much bioenergy can be produced in organic agriculture
Room "Riga", NCC East
14th February 2020
11.00 - 11.45 am

Please find more informations here


12.2019
+++ MERRY CHRISTMAS & A HAPPY NEW YEAR +++
We wish you all peaceful holidays and send you our best wishes for 2020!
We would like to use this opportunity to thank you for the good and trustful cooperation in the now fading year of 2019.
By the way: Current news about JatroSolutions and our innovative product Chuta® can be found all year long at at www.facebook.com/JatroSolutions and www.facebook.com/chutanuts – or, of course, in a direct exchange of ideas with us. In any case, we are looking forward to even intensifying our contact in the next year!


11.2019
+++ JATROSOLUTIONS IN CUBA +++
Brigitte Bohlinger (JatroSolutions) and Andrea Peyrat (JatroSelect Paraguay) followed the invitation from Indio Hatuey (IHATUEY) and participated in the 'V Convención International Agrodesarollo 2019' at Varadero in Cuba. The congress had more than 300 participants and focused on agroecolocical and sustainable farming. JatroSolutions presented its breeding programme in Paraguay with a poster and gave a lecture about the economic consideration of Jatropha in Cameroon. The agricultural research station Indio Hatuey invited the two participants for a visit. Subsequently, IHATUEY invited Bigitte Bohlinger to a field trip to 'Cuba Oriente', offering visits to local Jatropha fields and processing units. Both sides have set the foundation for a further successful cooperation.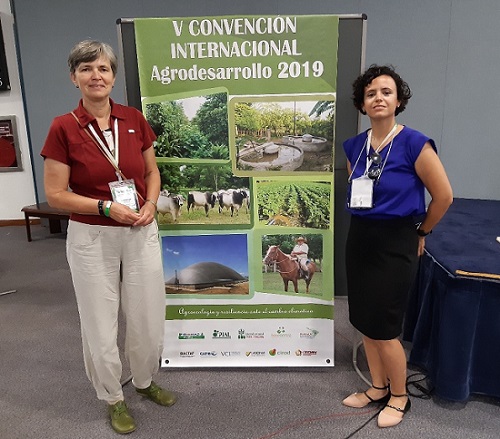 10.2019

+++ FIRST COMMERCIAL JATROPHA CULTIVARS REGISTERED +++

JatroSolutions cultivars JSPE001, JSPE002 and JSPE101 have been included in the Paraguayan national register of commercial cultivars (RNCC) making them the first officially registered commercial Jatropha cultivars in a South American country.

JSPE001 and JSP002 produce phorbol ester free edible Chuta® nuts for sustainable production of food. Chuta® nuts contain 50-60% oil and 25-30% protein representing a good basis for valuable products in the food industry.
JSPE101 on the other hand is a high yielding non-food cultivar developed for sustainable production of feedstock for biofuels in regions, where food production is less profitable.


09.2019
+++ JATROSOLUTIONS DEVELOPS A NEW HIGH YIELDING CHUTA® VARIETY +++
Jatropha is a drought tolerant shrub that can thrive in regions, where food production is not lucrative. The seeds and oil of Jatropha are non-edible and it has usually been cultivated to produce oil for biofuels and soap.
Few Jatropha varieties yielding edible nuts, however, can be found in Mexico, where they are traditionally included in the local dishes. Though, many of these food varieties are known to be less productive and less tolerant to droughts compared to their non-food biofuel counterparts.
Researchers of JatroSolutions have now turned a high yielding, non-food biofuel variety into a food variety by means of classical breeding. By applying the concept of backcross breeding, the resulting variety has over 90% resemblance to the original elite variety and produces Chuta® nuts, which are rich in protein, and the oil has a beneficial composition of fatty acids for human nutrition.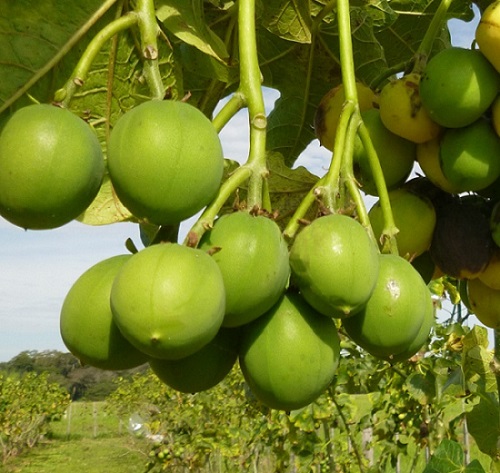 08.2019
+++ NEW PUBLICATION ON JATROPHA FARMING SUSTAINABILITY +++
JatroSolutions and collaborators have conducted an extensive field study, which was published recently in agronomy: For 3 years, different varieties, tree spacings and direct sowing effects were investigated at a dry-subhumid and at a humid location. Interestingly, seed yields and seed oil contents were higher at the dry-subhumid site indicating a high tolerance to dryness in JatroSolutions varieties. The best performing varieties had on average 3 tons per hectare of seed yield and a seed oil content of 44%.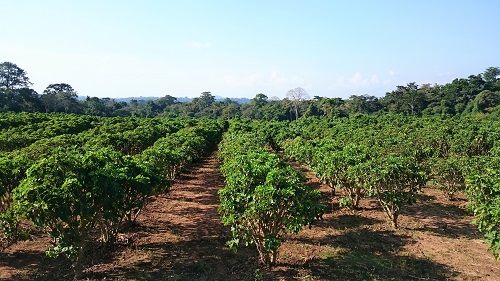 These results encourage to re-think common practices in Jatropha cultivation and underpin the importance of the correct choice of location, variety and agronomic practices. JatroSolutions has a broad agronomic expertise and offers a wide spectrum of consultancy services to Jatropha growers. The complete article can be found here: https://www.mdpi.com/2073-4395/9/8/465
07.2019
+++ JATROSOLUTIONS IN NIGERIA +++
JatroSolutions and a local cooperation partner organised a Jatropha workshop in Nigeria. Besides private organisations, the Energy Commission of Nigeria also took part. The main focus was the diverse utilisation of Jatropha and how this could be implemented in a nationwide Jatropha strategy.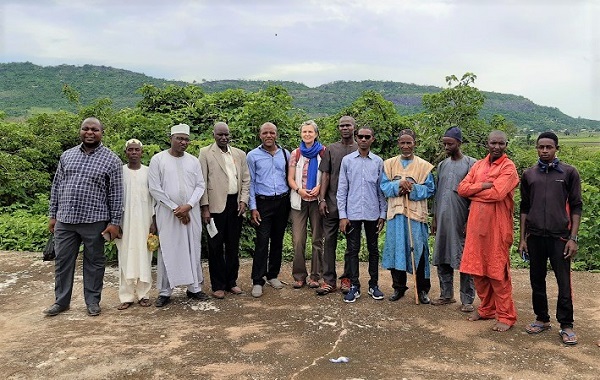 06.2019
+++ HYBRID SEED MULTIPLICATION IN CAMEROON +++
Seeds of the latest generation of JatroSolutions biofuel hybrid cultivars have now become available and seed multiplication is carried out at our breeding station in Cameroon. Average seed yields obtained at marginal places in Cameroon and Madagascar over 5 years demonstrated superiority (up to 8.3 tons per hectare with a four by two meter spacing) over wild germplasm. The new cultivars exhibit less genotype-by-environment interaction than unselected Jatropha and have an increased tolerance to salinity and drought. Our calculations show that cultivation of the new biofuel hybrids has positive contribution margins (124–590 Euro per hectare and year) in contrast to negative contribution margins of wild Jatropha.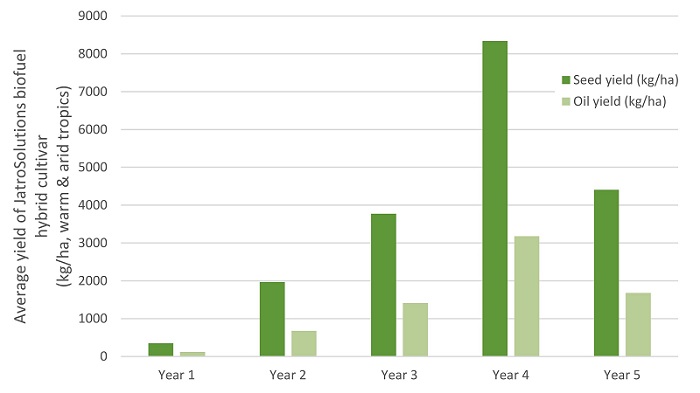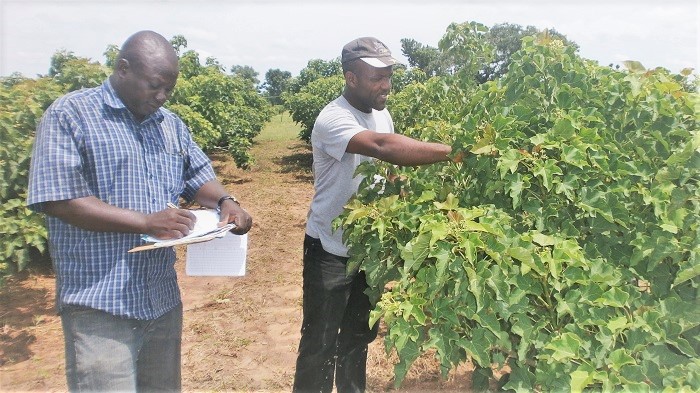 05.2019
+++ JATROSOLUTIONS' FIELD TRIP +++
The team of JatroSolutions recently took a field trip, informing ourselves about the processing of stone fruit as well as joining a guided tour over the famous gardening island Mainau in Bodensee, Southern Germany. Our employees' team spirit is already unmatched - but thanks to this common activity, we are all a bit better informed now as well ;-).
04.2019
+++ NEW ARTICLE ABOUT CHUTA® +++
"The nutritional benefits and functional components of Chuta® nuts" is a new article written by collaborators of JatroSolutions and focuses on the nutrional value and potential of Chuta®. Find the article in pages 66 and 67 of the March/April issue of AgroFood Industry Hi-Tech magazine in the following link: <span ">https://www.teknoscienze.com/Contents/Riviste/Sfogliatore/AF2_2019/68/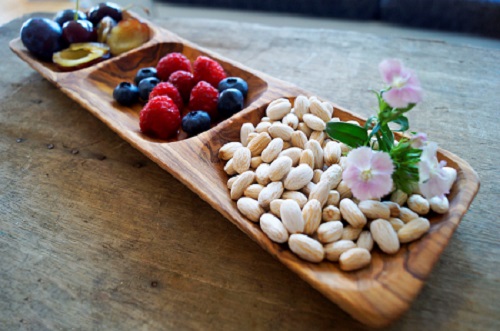 04.2019
+++ NEW JATROPHA BOOK +++
"Jatropha, Challenges for a New Energy Crop, Volume 3" is a new book providing updates on the agronomic and economic potential of Jatropha. Researchers of JatroSolutions and collaborators have contributed a chapter on genetic improvement. Find more information here: https://www.springer.com/de/book/9789811331039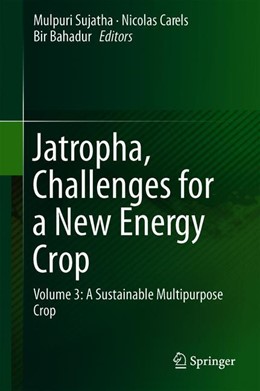 03.2019
+++ CHUTA® CULTIVATION IN PARAGUAY +++
JatroSolutions has started cultivating Chuta®, the edible variant of Jatropha, on new crop areas in Paraguay in line with a contract farming project. We are happy to have gained a new partner in connection with this project and thus being able to extend our activities in Latin America. Furthermore, this cooperation helps us to get closer to our objective making Chuta® available as a new superfood.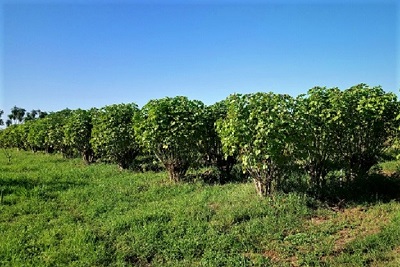 03.2019
+++ CUBAN REPRESENTATIVES VISITED OUR BREEDING STATION IN PARAGUAY +++
Representatives of a Cuban Institute (Bioenergy-project) recently visited our breeding station in Paraguay. They inspected our pollination tunnels, field trials and the production of Jatropha based chainsaw oil as well as receiving a briefing about our research findings and successful Jatropha implementations. Our visitors were very excited and plan to use our improved Jatropha seeds in their projects. We are very happy about their enthusiastic reception and this successful example for the worldwide reach of our activities.
In planning is also a participation of our breeders and researchers on the International Agricultural Workshop (Agrodesarollo 2019) in Cuba.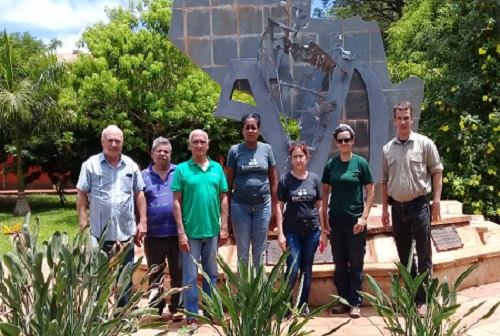 02.2019
+++ BE A PIONEER +++

For 2020, JatroSolutions is looking for additional Chuta® growers in Vietnam, the Philippines, Costa Rica, Brazil and Paraguay as well as Ghana, Kenia, Guinea Bissau and Cote d´Ivoire. This is an unrivaled chance to become part of the success story of this high protein nut that will capture the European market as a superfood by 2020. We will support suitable partners with highly attractive conditions such as promotional prices for our top quality seeds, guaranteed purchase prices for Chuta® harvest, free on-site consultancy and many more. See the attached description for all details and conditions.

Be a pioneer and participate at the frontline of Chuta® growers.

Please click the preview image on the left to get the fullsize pdf.

11.2018
+++ INTERN PROGRAM +++
At JatroSolutions even our interns are integrated into scientific work and have the opportunity to work on research projects abroad.

The picture shows our trainee Rhea together with the field manager Dr. Euloge Dongmeza.
10.2018
+++ G20 COMPACT +++
Under the unoffical title "G20 Compact", Chancellor Mrs. Angela Merkel hosts on Tuesday, 30th of October 2018, several African heads of government to discuss improving the conditions for private investments in Africa.


In the context of developing the economies and everyday life in African countries, alternative energy sources play a more important role than ever. Although infrastructure and urbanisation in Africa are growing rapidly, many rural regions in Africa are still poorly provided with electricity. For example, in Cameroon only 18 percent of the rural areas have access to electrical energy. Off-grid solar energy may be a solution, but in most African regions the sun shines only 6 to 10 hours per day. However, combining solar energy with flex-fuel based generators, the resulting photovoltaic hybrid systems could solve this problem. Jatropha oil or other vegetable oils could fuel such systems and provide basic energy or compensate for times with poor sunlight (such as during the rainy season, in the evenings or at night).
Thanks to JatroSolutions' breeding program, the cultivation of the oil-rich Jatropha plants could be vastly improved recently. With the improved breeds, only 10 percent of the crop area is needed in order to produce the same amount of plant oil than before with the wild crop types. JatroSolutions is happy to provide further information about this innovative and sustainable energy source to any interested parties.
09.2018
+++ CULTIVAR PROTECTION OF JATROSOLUTIONS CULTIVARS IN PARAGUAY +++
JatroSolutions cultivars JSPE001 and JSPE101 have been registered in the Paraguayan national register of protected cultivars (RNCP). These Jatropha cultivars fulfill the requirements for distinctness, uniformity and stability. JSPE001 produces phorbol ester free seeds with high oil content and this cultivar has been developed for use in human and animal nutrition. JSPE101 on the other hand is a high yielding non-food cultivar developed for biofuel purposes. JatroSolutions' central breeding station is located in Paraguay and the registrations will help securing our plant breeders' rights.
07.2018
+++ CHUTA® ARTICLE IN FOODNAVIGATOR +++
JatroSolutions is making good progress in receiving the novel food permission for Chuta® by the European Commission.
And Chuta® is such an interesting product on the food market that the news and analysis platform "foodnavigator" has written an interesting article about it!
Have a glimpse at the article here!

07.2018
+++ INNOVATIVE THROUGH RESEARCH+++

JatroSolutions was recently awarded the seal "innovative through research".
We are very proud of our researchers and also of each member of our company. All of them contribute every day to our success and innovation.
06.2018
+++ GREAT DEVELOPMENT OF OUR CHUTA® PLANTS IN CAMEROON +++
Our Chuta® plantation in Cameroon was established in 2017. The plants have grown very fast and have developed exceptionally well. We have implemented various agricultural systems in some of the plots of our plantation including intercropping and organic plots. JatroSolutions looks forward to inform you of further details of our plantation and the quality of its yield in the upcoming months!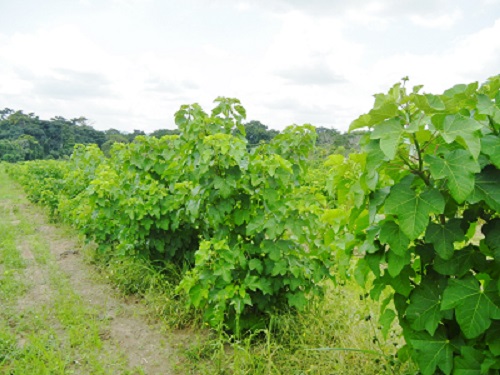 05.2018
+++ JATROSOLUTIONS DEVELOPS THE MARKET IN CAMEROON +++
After several years of successfully testing our seeds and seedlings at different breeding stations, JatroSolutions starts to actively develop the market in Cameroon. The Director of our Business Unit Chuta®, M. Sc. Lissette Hernández, and the Management Assistant, M. Sc. Nora Simons, met with several companies and institutions in Cameroon to discuss the potential of Jatropha in the Sahel region as well as to develop the value chain of Jatropha: the Ministry of Fishing and Animal Industries, the International Institute of Tropical Agriculture (IITA), the German Society for International Cooperation (GIZ) and ProFarm are some institutions and companies to be mentioned.
Since all these dialogues have been very intensive and successful, JatroSolutions looks forward to future activities in Cameroon!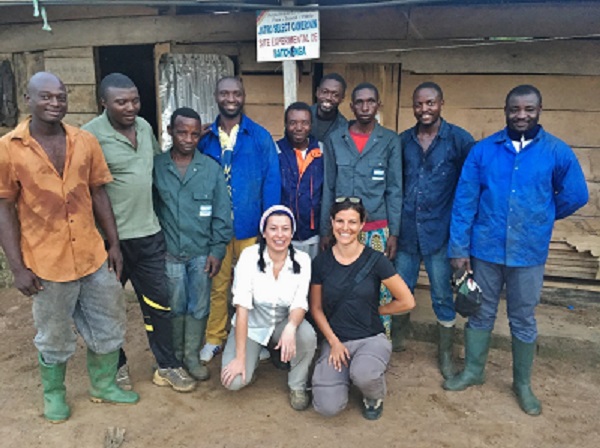 04.2018
+++ JATROPHA HELPS MITIGATING THE EFFECTS OF GLOBAL CLIMATE CHANGE +++
The generation of rain in the desert is an old dream of mankind. However, until now there is no scientifically recognized result that such a process has been successfully realized. And yet there are natural rainfall events in desert areas even in summer. Prof. Dr. Wulfmeyer, head of the Institute of Physics and Meteorology of the University of Hohenheim, presented the current state of research on Bio-Geo-Engineering and its influence on weather in hot and dry areas in a public lecture given in Stuttgart 12th March 2018. In his talk, Prof. Dr. Wulfmeyer pointed out that Jatropha has particularly promising attributes as a plant for afforestation of degraded land, carbon sequestration and utilisation of wastewater. Large scale cultivation of Jatropha in hot and dry areas has the potential to positively impact cloud formation, rainfall and temperatures, thereby significantly reducing CO2 content in the atmosphere.
Mankind faces tremendous challenges caused by the effects of global warming and climate change (droughts, desertification, loss of biodiversity etc.). Cultivation of JatroSolutions DesertGreen varieties, which are adapted to high temperatures and minimum irrigation, can contribute to mitigating the negative effects of climate change.
04.2018
+++ NEW MANAGING DIRECTOR +++

Our management team is extended by our new managing director Sebastian Held, who used to be a member of the original JatroSolutions team at the very start of our company. Now, he will share the position of managing director with Ralf Scholz-Flug and lead our team full time. Mr. Held will focus on strategic and sales-oriented activities around our product range.
03.2018
+++ BIODEGRADABLE CHAINSAW OIL FROM JATROPHA +++
Biodegradable chainsaw oil based on Jatropha is on the market in Paraguay. This new oil is ideal for the use at environmentally sensitive working sites, such as water protection areas, water reservoirs, tree nurseries or silvopastoral systems. The oil has particularly positive environmental characteristics and is less harmful compared to synthetic lubricants. Its sustainability is further enhanced by local production and use (JatroSelect Paraguay).
02.2018
+++ PLANT OIL COOKER - EFFICIENT, SAFE AND CLEAN +++

The plant oil cooker (POC) is a possibility for clean indoor air to protect the health of a family. Additionally the POC saves 50-70% as traditionally used like the three stone fire cookers.
The cooker will need 1-3 litres of oil per week or 50-150 litres per year for a family of 4-5 members. The high yielding varieties of JatroSolutions (based on GreenFuels) can produce this annual requirement of oil with about 200-250 plants of Jatropha curcas.
German students have developed an improved ignition method with jute tape or Jatropha pellets deeply soaked in Jatropha oil.