Chuta® Cultivars
The plant Jatropha curcas L. is divided in two different variants: The non-edible variant, which we call Jatropha, contains diterpene compounds known as phorbol esters. The edible variant, EdibleNut (from which Chuta® is grown), lacks phorbol esters. Therefore Chuta® kernels are edible and its nutritional benefits can be utilised.
Originally the edible Jatropha variant comes from Mexico where the Totonac indigenous group uses the nut for preparing traditional dishes, such as "tamales" and "pipián". The high protein level, as well as a low content of carbohydrates of Chuta®, make it a great contribution to a healthy nutrition. Chuta® and its delicious taste can be consumed as a snack or as an ingredient for preparing many different meals.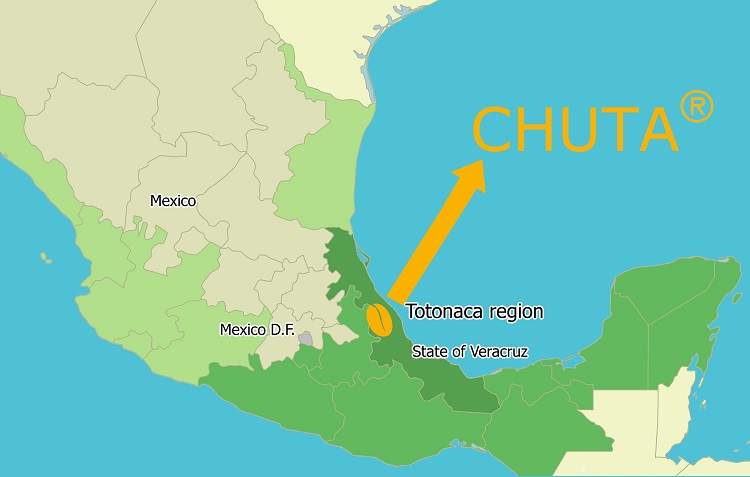 JatroSolutions offers EdibleNut planting material of excellent quality, which is evident in its high levels of field survival, robust growth, homogeneity and productivity.
EdibleNut hybrid cultivars have proven an excellent performance in average yield of nuts (in shell). They have 4-5 times higher nut yields than the best selected first generation cultivars.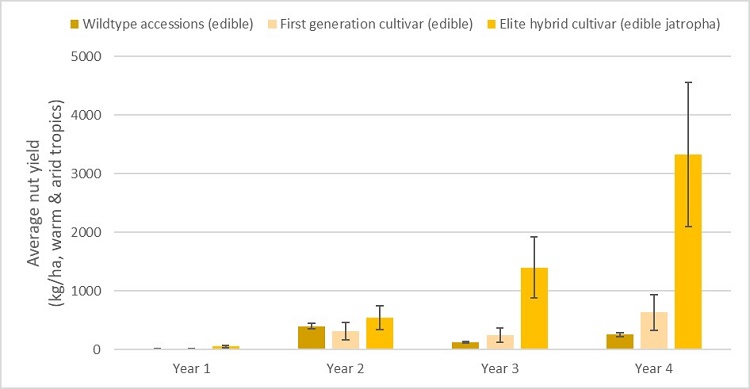 To learn more about our cultivars click here