JatroSolutions GmbH
JatroSolutions was founded in 2005 and was established at the Entrepreneurship Centre of the renowned Universität Hohenheim. Today, the third largest German energy company, Energie Baden-Württemberg AG (EnBW), is major shareholder of JatroSolutions.

Founder of JatroSolutions GmbH and Jatropha pioneer is Prof. Dr. Klaus Becker. He earned his doctor's degree in 1976 and was promoted to professor in 1985. Today he is the messenger of Jatropha.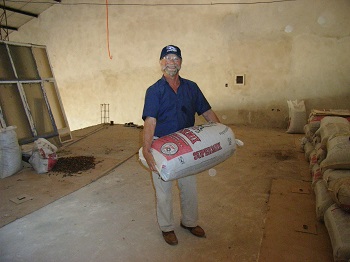 JatroSolutions' co-founder Klaus Tropf also was managing director of the company sice January 2010. Due to his health restriction Klaus Tropf resigned in May 2017 in his position as managing director. He laid the foundation of JatroSolutions' consulting business development and many of the international cooperations that the company maintains until today.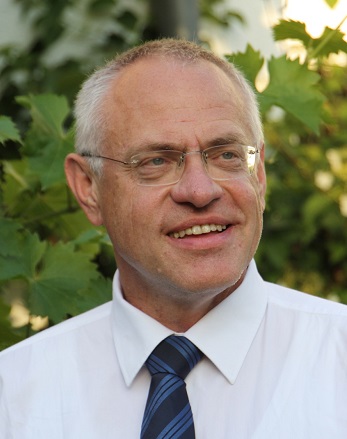 From 2010 until March 2017, Dr. Juan Manuel Montes lead and managed the international scientific and technical teams of JatroSolutions' global breeding program. He contributed many important advances and achievments in Jatropha breeding.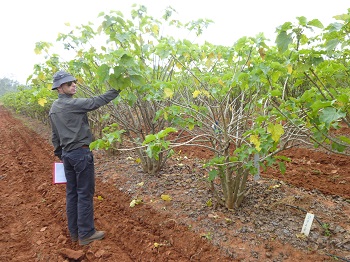 With its two subsidiaries JatroSelect (located in Paraguay) and JatroGreen (located in Madagascar) and other breeding stations in Cameroon and India, JatroSolutions has generated superior cultivars and innovative agronomic know-how to enable economically viable Jatropha farming.
JatroSolutions Cameroon & JatroSelect Paraguay
JatroSolutions' breeding programme is conducted by:
1. JatroSolutions Cameroon with several testing sites in Cameroon under the management of Dr. Euloge Dongmeza and
2. JatroSelect Paraguay in Paraguay under the management of René Weichselberger.
3. In Madagascar and India JatroSolutions cooperates with service companies or cooperation partners.
The goal of the breeding programme is the development of cultivars with defined, economically valuable properties, and the multiplication of their seeds or seedlings.
Renowned experts in the area of plant breeding collaborate in our worldwide breeding programme. Furthermore, the breeding strategy and the progress of the breeding programme have been evaluated positively by an external and independent scientific referee, Prof. Dr. Peter Stamp, ETH-Zürich (Switzerland). Both the access to scientific knowledge in plant breeding and the independent scientific evaluation of our programme secure most efficient breeding strategy and highest breeding success.
Our unrivalled collection of diverse genotypes from different continents forms the starting point for the development of cultivars with superior performance. Through performance tests of plants of all origins in breeding stations in Asia (India), Africa (Madagascar and Cameroon) and Latin America (Argentina and Paraguay), it is possible to select cultivars for different environmental conditions and for specific purposes.
JatroGreen S.A.R.L.
Following a request from the Government of Madagascar, the University of Hohenheim's Department of Aquaculture Systems and Animal Nutrition has been in partnership since 2004 with the local NGO Green Island Association to identify typical waste land and to establish small pilot plantations in different regions in Madagascar. These efforts have resulted in the establishment of about 300 ha of plantations in the regions of Analamanga, Bongolava and Haute Matsiatra.
In 2007, JatroGreen was founded as a German-Malagasy joint venture by JatroSolutions and Green Island Association. Since then, together with the German energy company EnBW, it has been exploring new possibilities for the reduction of greenhouse gases by conducting a large-scale research and demonstration project in Madagascar.